August 2022
A Good Looking Vanity Top That Will Last
There are so many reasons why Timberline offers the Duroclass range of vanity tops.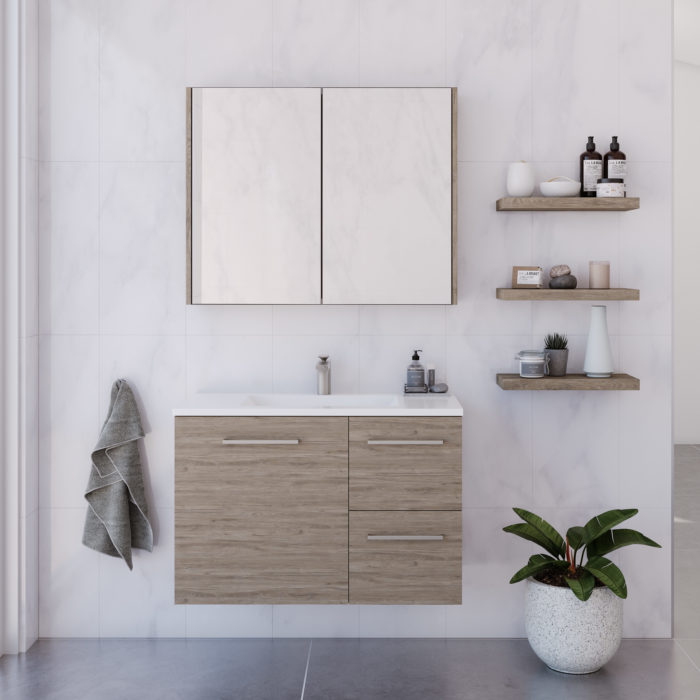 Just like our vanities – Duroclass vanity tops are 100% Aussie made. Based in regional NSW, Duroclass is a true-blue Australian manufacturer.
Once again – just like our vanities – they offer a massive range of sizes and designs. From compact designs for a small powder room to massive 2100mm double bowl vanity tops they have you covered.
Duroclass acrylic tops are seriously tough. Pretty much bullet proof. Check out this video to prove it see the top drop test. They are engineered to look as good in 10 years' time as the day they were installed. That's why the Duroclass saying is VANITY TOPS. BEAUTIFUL. FOREVER. Unlike ceramic tops which chip, crack or craze over time, a Duroclass top is literally timeless.
The sanitary grade, silky smooth acrylic outer shell of each Duroclass top has perfectly smooth lines for the easiest cleaning. You don't have to worry about cracks and cervices that will harbour germs. A simple wipe of a cloth will have your vanity top sparkling in seconds.
Compared to Ceramic – Streets Apart
The layman's perception is that a ceramic vanity top is high quality and an acrylic top the opposite. This couldn't be further from the truth… Granted, if you're shopping for an Italian fine fire-clay vanity top with big dollars to spend then please go right ahead. But the typical ceramic vanity top (yes, even our range of 'Alpha' tops) are really just a low cost Chinese made option. That's why we only offer a limited warranty on them. They come with all the drawbacks of variations in quality, imperfections in the moulding and shape and much shorter lifespan.
Not just when they're new, but forever. The satin gloss finish of the perfectly white sanitary grade acrylic looks stunning. With a choice of different bowl designs, you will find something to suit your styling.
Check out the following Timberline vanity ranges that come with Duroclass acrylic vanity tops; Bargo, Carlo, Ensuite, Grange, Kansas, Orlando, Rockhampton, Theo, Nevada, Nevada Classic, Nevada Plus, Nevada Plus Classic.