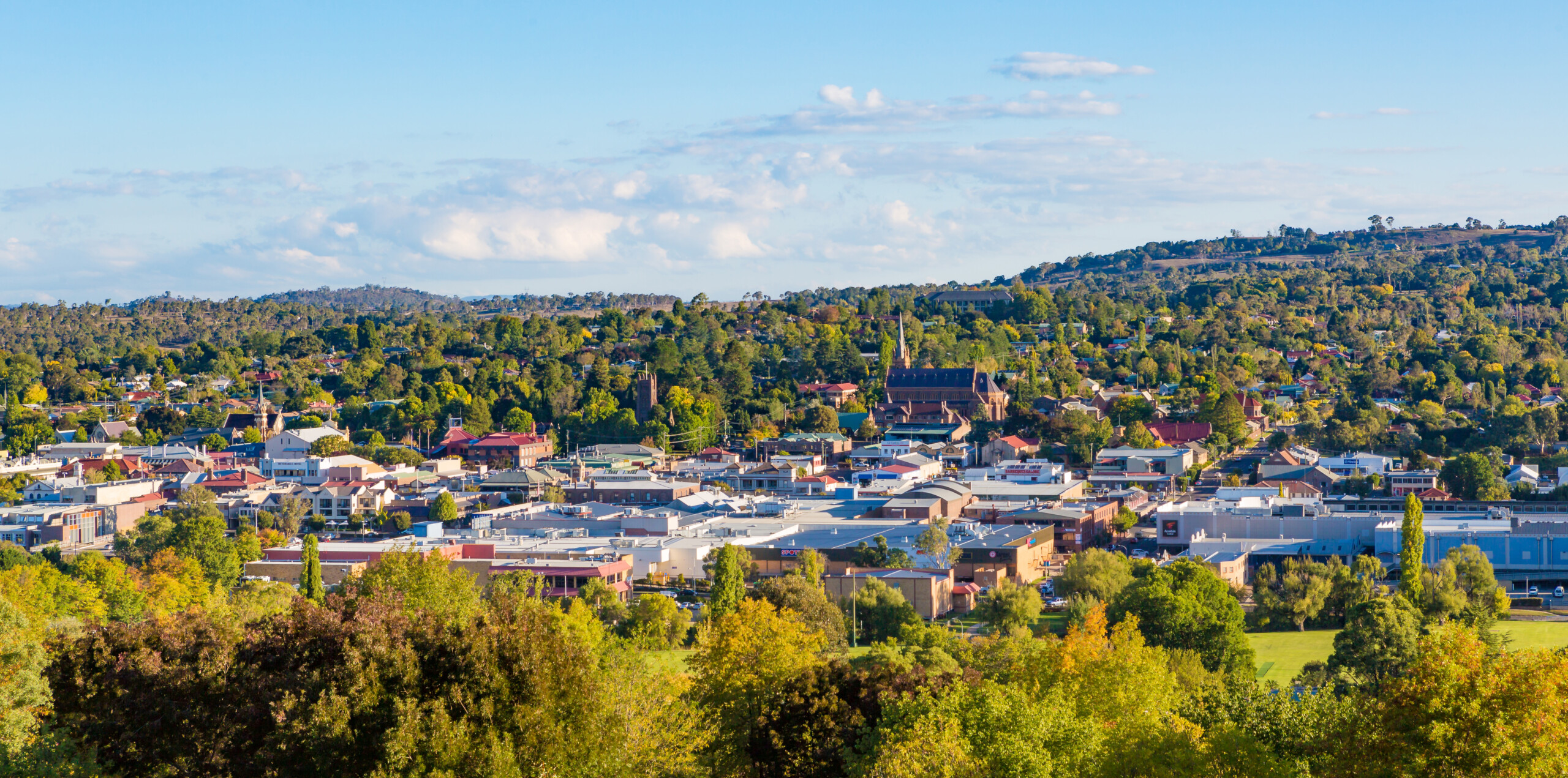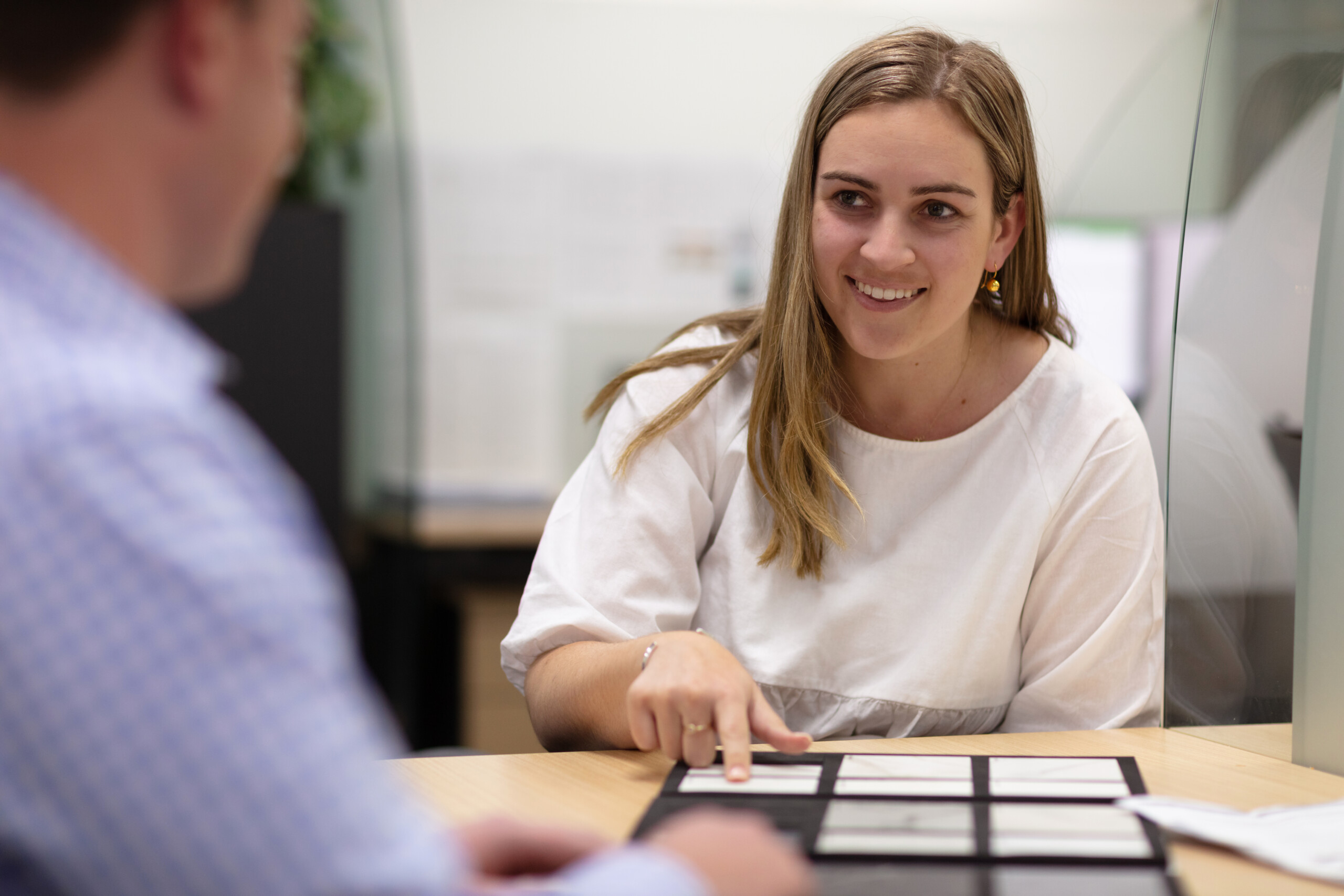 About Us
We're locally grown, family owned and dedicated to putting quality first.
Since 2007, Timberline has designed and crafted made-to-order vanities to bring modern Australian bathrooms to life. Based in regional New South Wales, the firm's expanding Armidale factory is home to state-of-the-art technology and highly skilled craftsmen — a jewel in the local business community.
Timberline vanities are made to last, made using quality materials and finishes to ensure timeless beauty. And while our looks never go out of style, value remains at the core of our DNA. From exceptional before- and after-sales service to value you can rely on, you can feel comfortable choosing Timberline.
Our Promise to Make a Difference in Your Home
At Timberline, we prioritise quality, value and reliability. That's why all our cabinets and acrylic vanity tops are 100% Australian-made and constructed with care.
A bathroom is a sanctuary – a place for you to unwind, wash off the day and relax. So, it needs to be a space that is personal and special. That's why we offer custom vanity and furniture, so you can tweak and adapt our pieces to suit your needs and style. Talk to our sales team today to discover how the Timberline difference will help you come home to a space that feels truly personal.
Tongue and groove jointing:
We assemble all the backs and bases of our vanities with a tongue and groove joint with multiple fix points. This gives our products exceptional strength and durability – especially for wall-mounted cabinets.
Solid vanity back:
Each vanity has a solid 16mm back – unlike our competitors who use a paper-lined MDF 3mm backing. It's why you can trust each of our vanities to stand tall and stable – and know installation and mounting is a breeze.
Soft close hinges:
Each cabinet features high quality European fully adjustable hinges with soft close mechanisms. This way you can adjust them easily over their long lifespan.
Construction brackets:
No unsightly staple blocks here. Instead, we use specially designed internal brackets for a neat, strong finish. Moisture-resistant board: Each of our cabinets uses moisture-resistant (MR) board to further protect your furniture. And it's all eco-friendly and sourced responsibly from certified suppliers.
Durable edging:
To make sure you get years of durability from your woodgrain cabinet, we use strong ABS edging with matching grain.
Our Team
Meet the team that makes the Timberline difference a reality.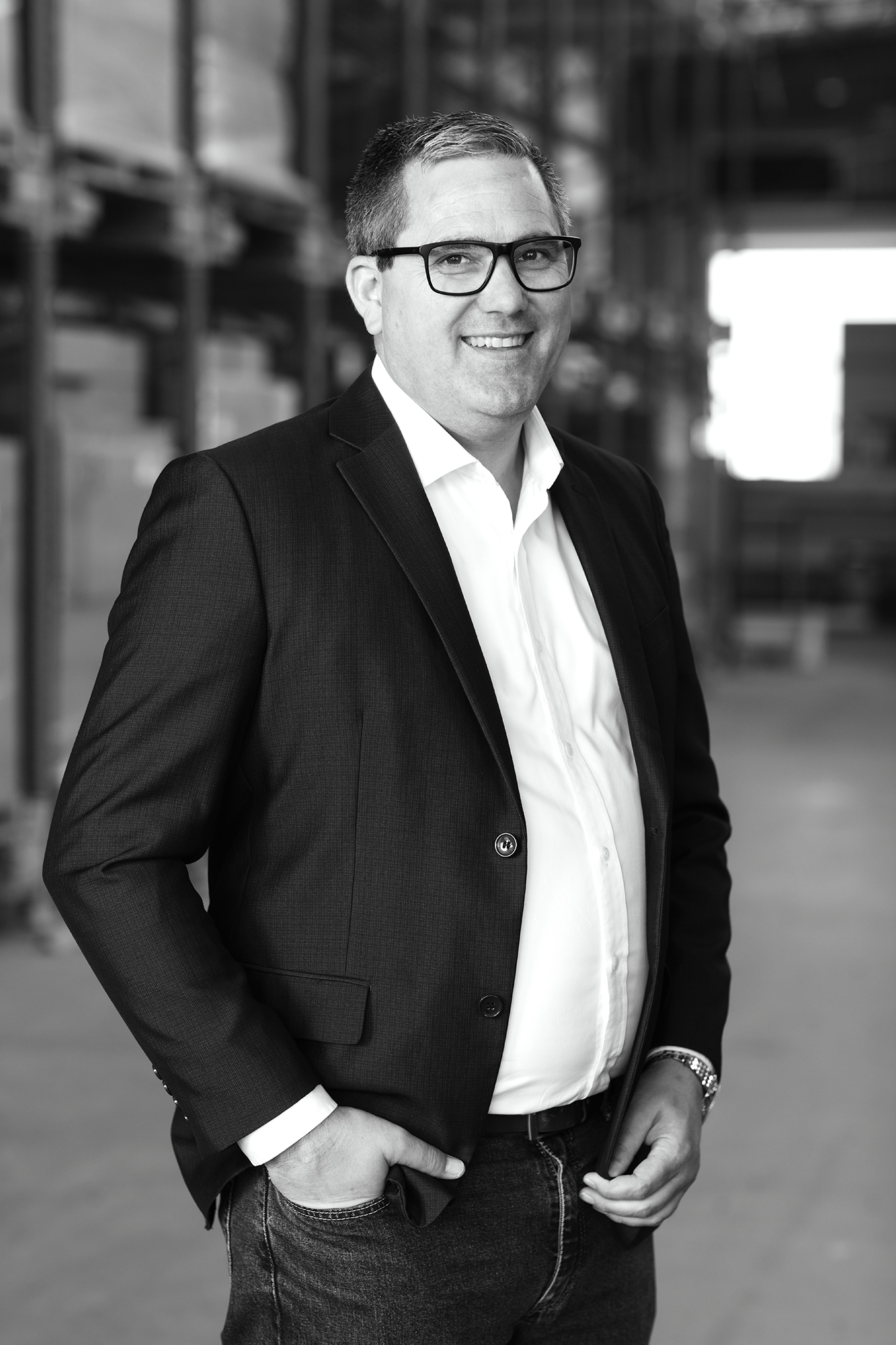 Co-Founder & Managing Director
Ben Scott
Ben is happiest when Timberline's staff and customers are happy. It's that simple business philosophy, and a passion for good design, that's helped him grow Timberline into the bathroom brand the industry loves.
It's hard to say what part of Timberline Ben is most passionate about. You're just as likely to find him on the factory floor finding new manufacturing efficiencies as you are to catch him at the boardroom table debating the latest marketing idea, or poring over financial spreadsheets. Ben loves a laugh, and his bright demeanour, calm leadership and clear vision guide our team. He constantly strives to improve Timberline, testing new ideas, finding solutions and living up to his business ethos – happy staff makes happy customers. In fact, one of the only ways to get Ben to slow down is to get him out in the water with a set of flippers and a snorkel.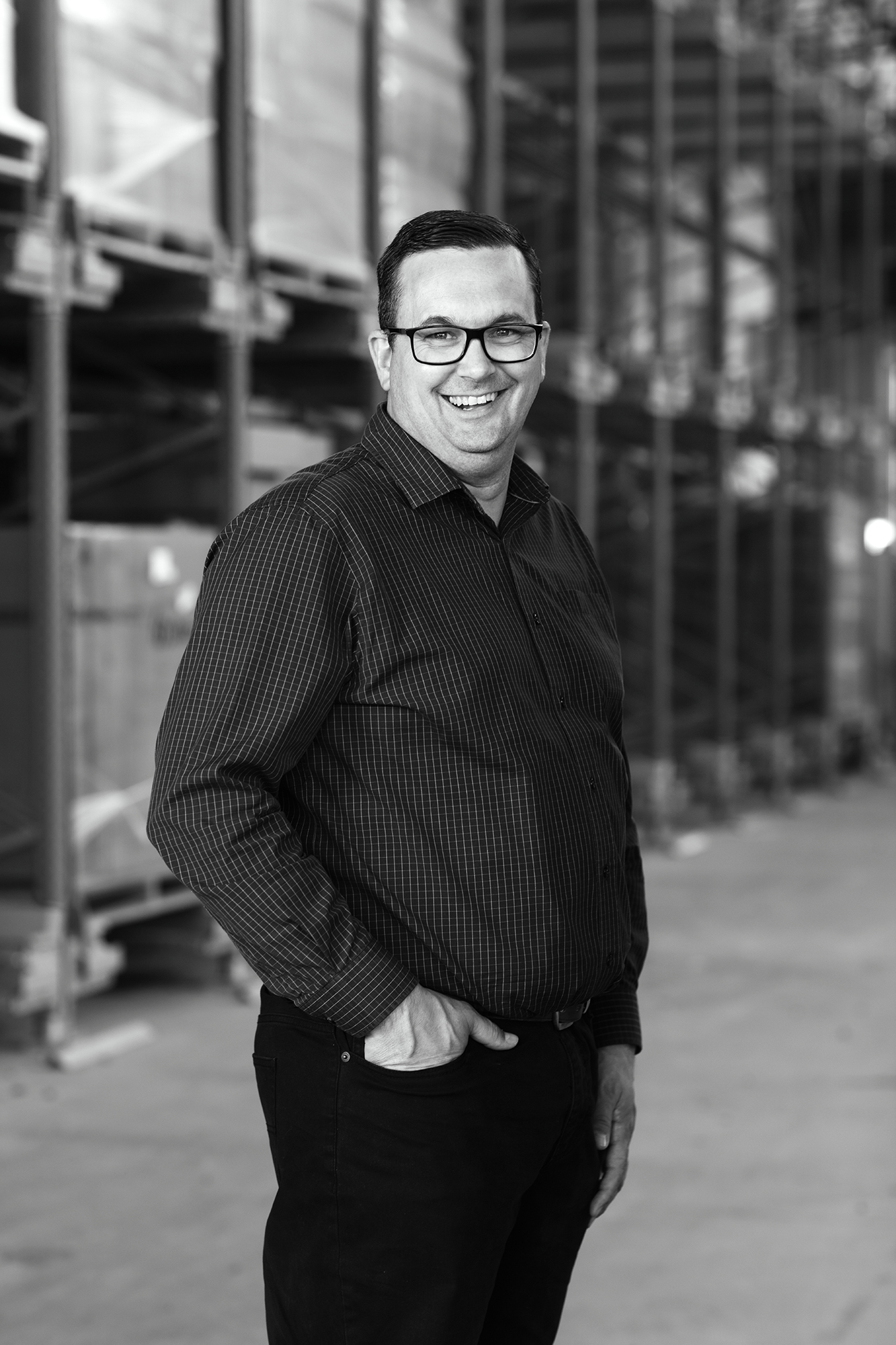 Owner & National Sales Manager
Don Scott
At the end of the day, Don is a people person who loves Timberline. He's always looking for new ways to improve experiences for customers and team members, making every day at Timberline better for everyone.
Don always looks to put people first. And he uses his manufacturing and cabinet-making experience to create a great experience for both customers and Timberline team members. Don is passionate about finding new approaches to tackle the current retail climate and is always helping showroom employees better connect with clients. He's often described as "Timberline on legs", and his proudest achievement in the business was getting to welcome some of his family into the team. He loves a good chat and is always ready for a one-on-one conversation with anyone keen for a yarn.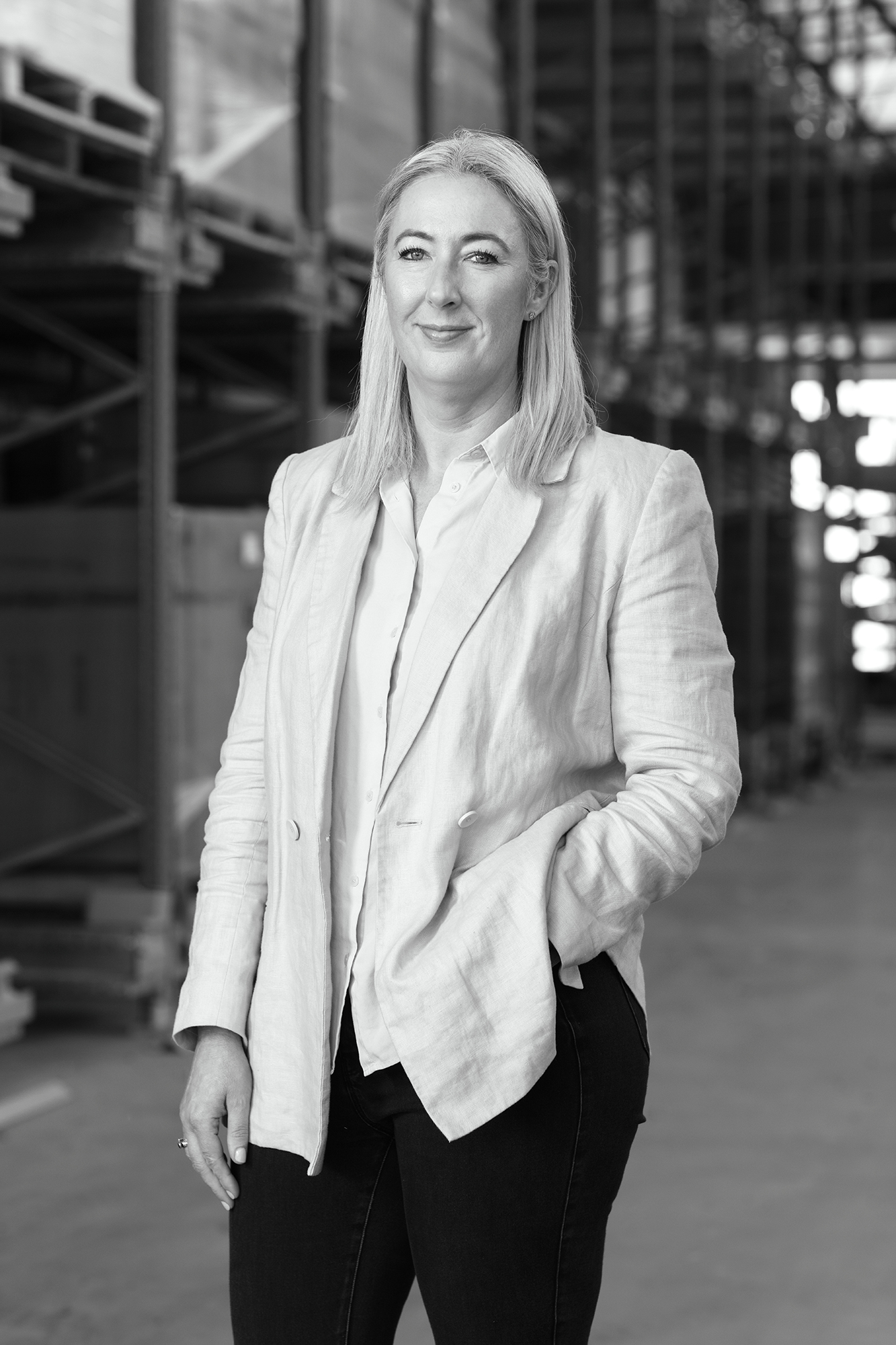 Marketing Manager
Holli Benson
Holli boasts over 21 years of marketing and design experience. She uses this wealth of knowledge and passion for interior design to put our customers first while telling the Timberline story.
An experienced and passionate marketing professional, Holli started her journey with us as a graphic designer in 2014 before becoming our marketing manager. She loves the variety her work offers and has a special affinity for design and interiors. Each day Holli sets out to showcase Timberline's beautiful bathroom design and interior solutions. She prides herself on her unique perspective that allows for a customercentred approach – helping them find the perfect look with practical features for their dream bathroom. On the weekend you can find her on the soccer pitch either playing or coaching, before cruising off in her vintage American muscle car.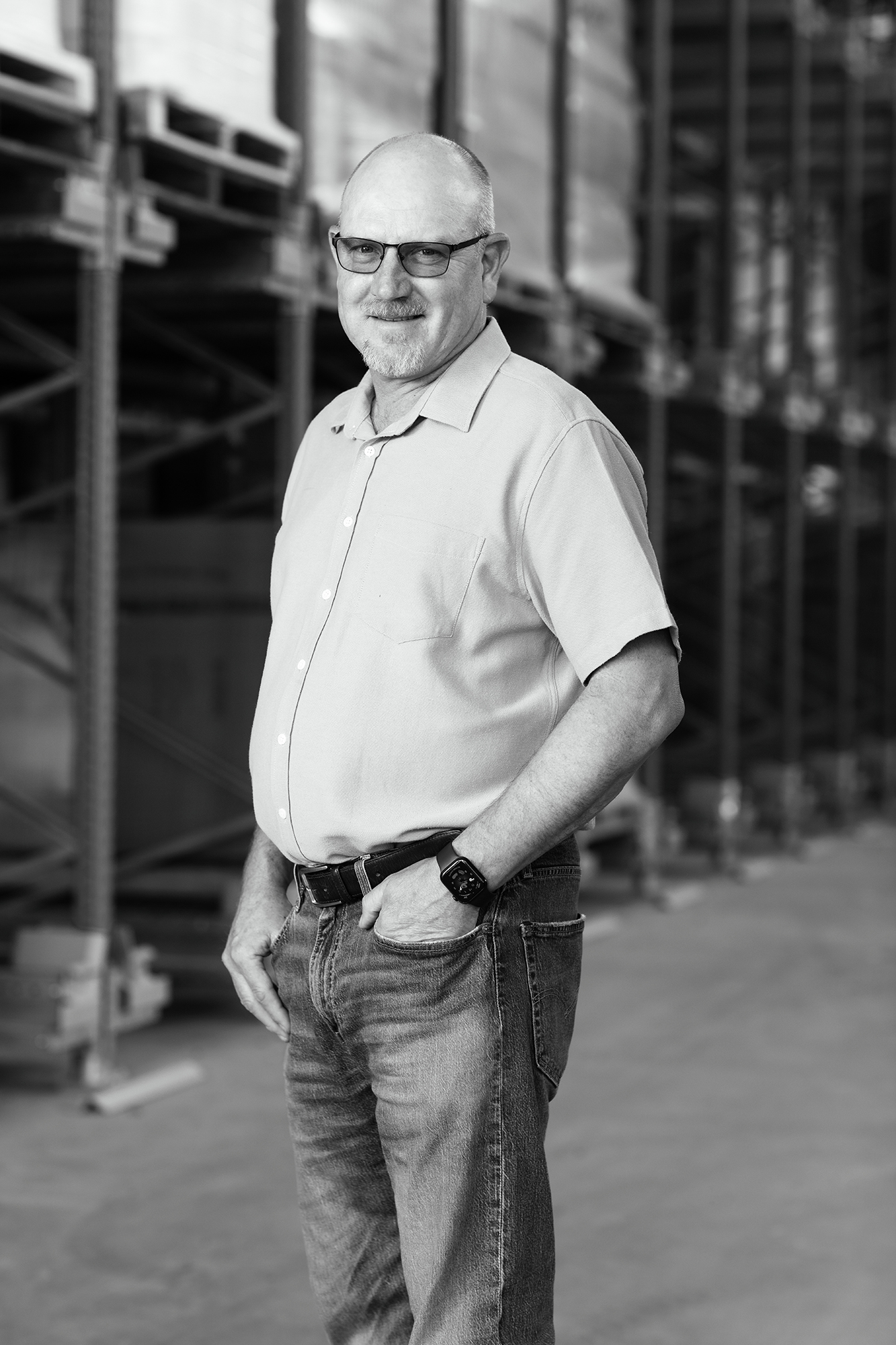 Operations & Product Manager
Marius Van De Walt
Marius' deep knowledge and understanding of cabinetry and manufacturing allow us to continually improve our products, while still getting them to customers in a timely manner. He loves mentoring his team, helping them to grow and discover new ways to perform at their best.
With over 35 years of experience in designing and constructing cabinetry and roles in manufacturing across three continents, Marius brings an unmatched depth of knowledge to the team. His work ensures we're constantly refining our production processes to provide the best products possible in a timely manner. Our team knows Marius as a hard man with a soft heart, somebody who's always looking for new ways to mentor those who need a helping hand. He loves watching the team succeed under his guidance, and how everyone motivates him to grow in Timberline's fast-paced environment. A fun fact about Marius is that he used to be a radio DJ.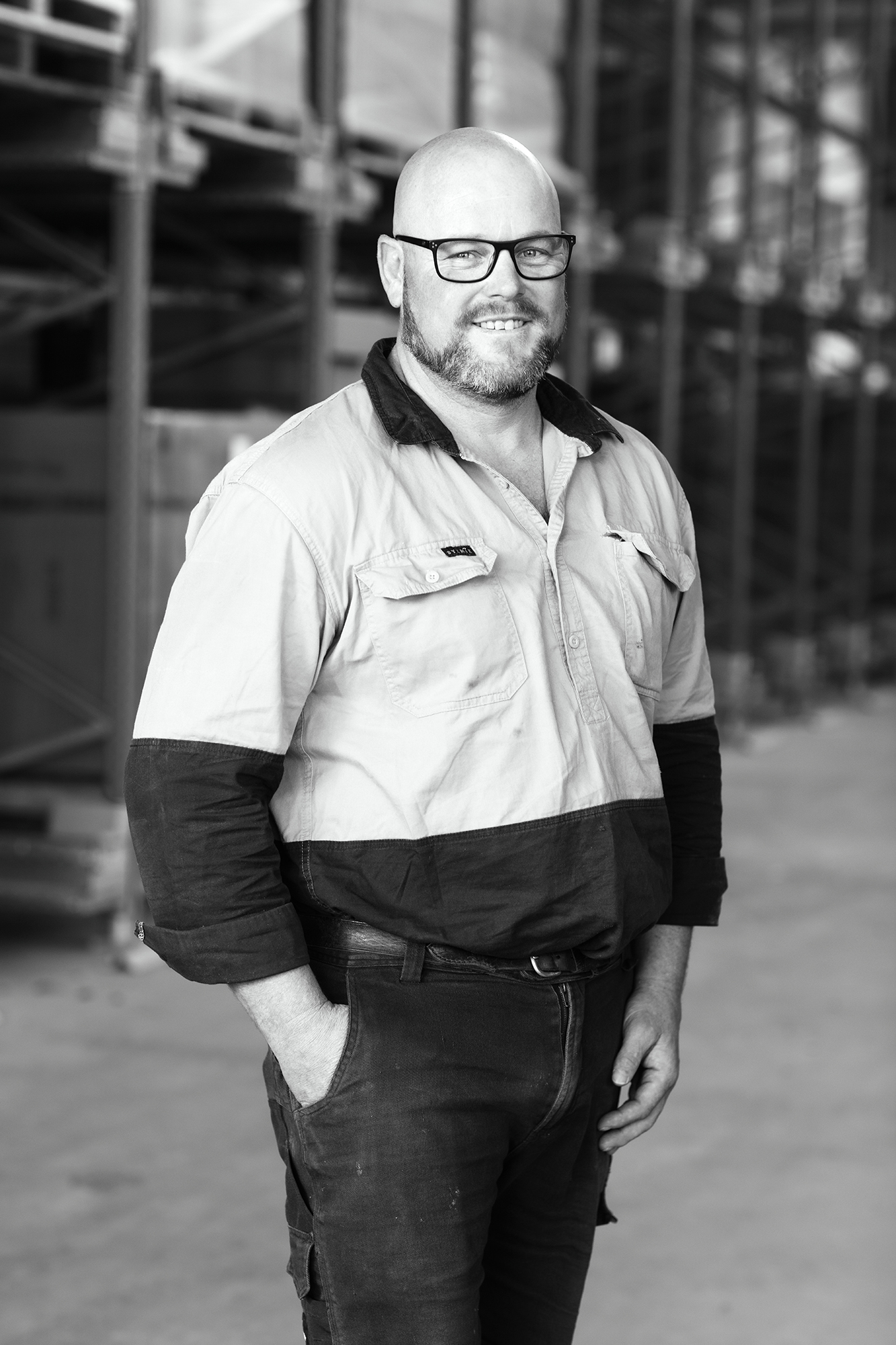 Factory Manager
Anthony Piddington
Our factory would be a mess without Anthony. Each day he's looking for new ways to remove bottlenecks and optimise our processes so we can continue efficiently getting our quality custom furniture out the door and into client homes.
Affectionately known as Ant, Anthony was a boilermaker before joining Timberline in 2008. He loves setting up processes, organising the flow of the factory and driving us closer to our goals. For Anthony, becoming a team leader is one of his proudest achievements. He's passionate about helping people succeed and is always looking for new ways to support his team professionally and personally. In his free time, you'll find him either travelling or fishing.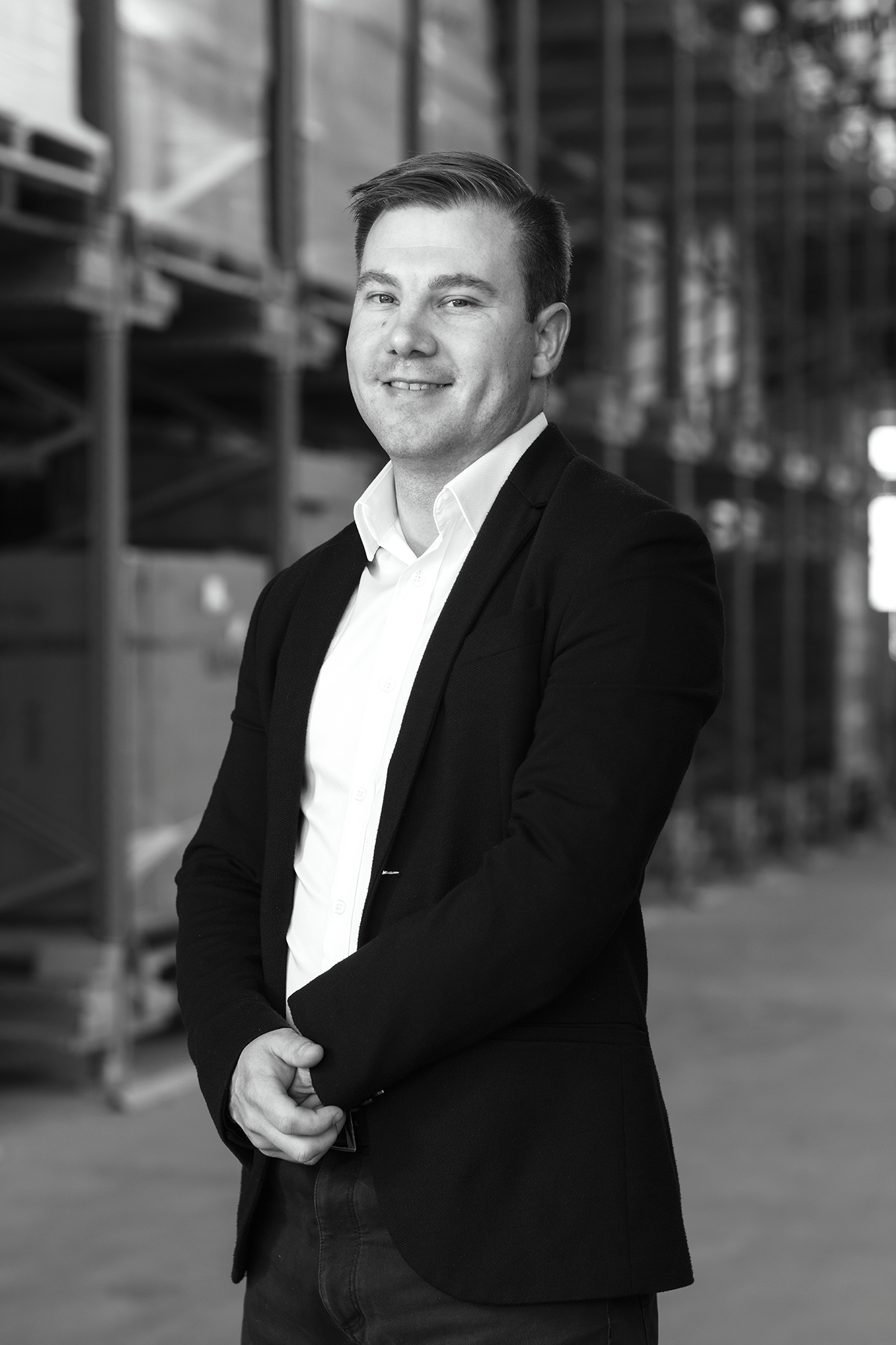 HR Officer
Clinton Sanderson
Known as a team player who's always ready to listen, Clinton loves creating new ways to support his team and help them grow each day. He's been with us since 2012 and has had an incalculable impact on us – both inside and outside the office.
Clinton began his journey with Timberline in 2012, starting in the factory department, then gaining experience in finance and customer service before transitioning into payroll and HR. This experience across the business enables him to truly support the team with empathy and a real appreciation of their work. Clinton loves that he gets to work with a team that puts trust and generosity above everything else. His work ensures everyone in the business is always informed, involved and inspired, empowering them to create our high-quality products and an amazing customer experience. In his free time, he enjoys travelling and exploring Australia's beautiful, diverse countryside.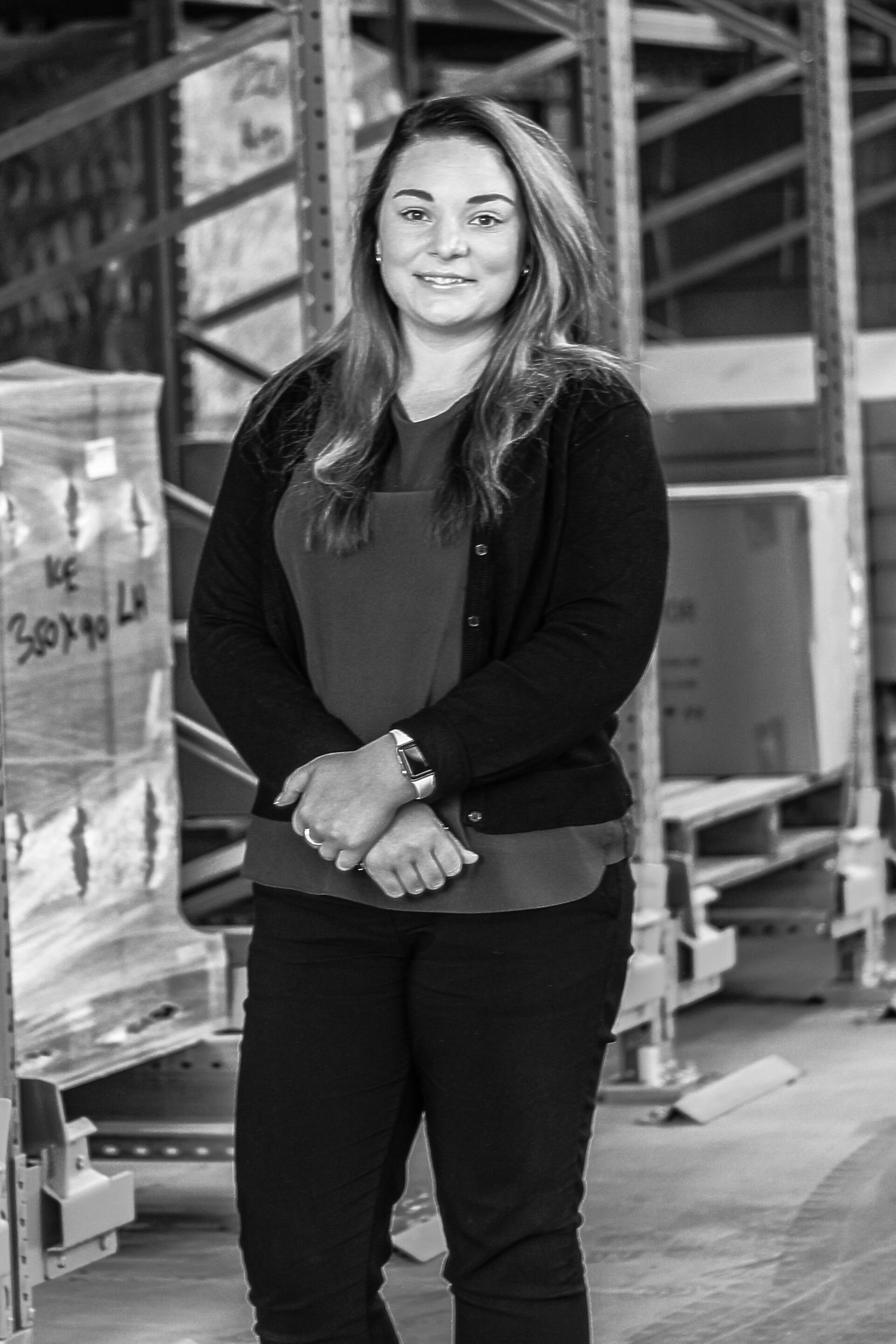 Customer Experience Manager
Georgie Allingham
Georgie is the Customer Experience Manager at Timberline, with over 3 years of experience at the company and over 10 years of experience in customer service roles. She brings value to her team every day by empowering them to provide the best experience to customers at every opportunity.
Georgie's extensive product knowledge and continued development help her enhance the Timberline Customer Experience, which clients know and love. She takes pride in celebrating great moments with her team and getting positive feedback from customers. Georgie is grateful for the opportunity to grow her career at Timberline and is passionate about her work. Her bubbly and vivacious personality is contagious, and her colleagues would describe her as someone with a lot of passion. In her free time, Georgie enjoys travelling and adventuring, but she is also up for a Netflix marathon on a cold day.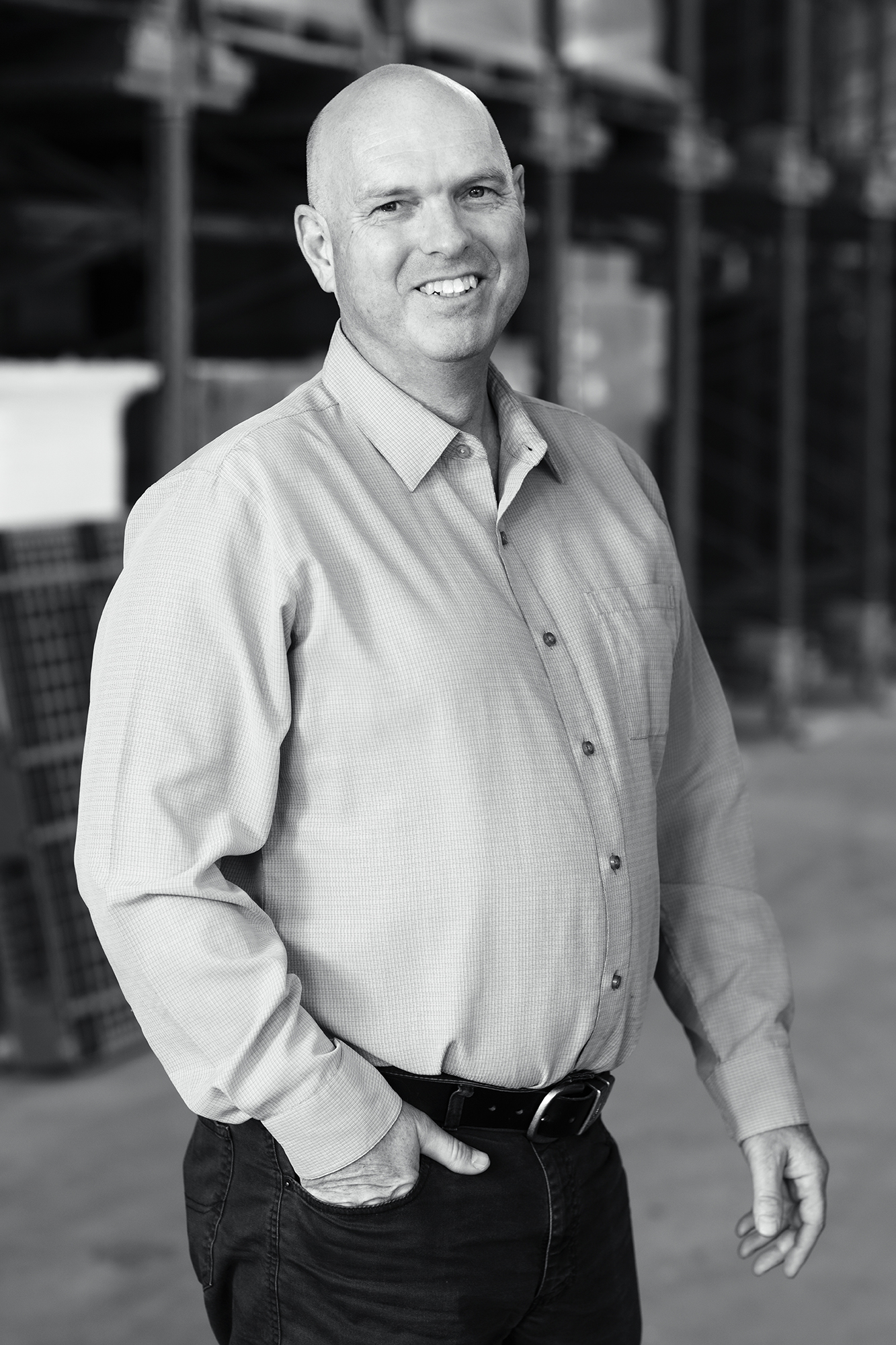 Chief Financial Officer
Paul Whitford
Known for getting the job done and his wealth of global manufacturing and financial experience, Paul loves using his broad skillset to support the success of Timberline's commercial growth and development.
Paul boasts over 30 years of financial and commercial management experience within the Australian, NZ and US manufacturing industries. He uses it to provide our team with the structures and reporting they need to achieve great things – all while supporting Timberline's ongoing commercial growth and development. Paul has been with us since 2017. And each day at Timberline, he's striving for the best results and prides himself on getting things done in a timely manner alongside our high-performance team. He's always on the hunt for solutions that produce the best outcomes for his team, the business and its customers. On the weekend, you'll find him riding his beloved bike through the Australian bush.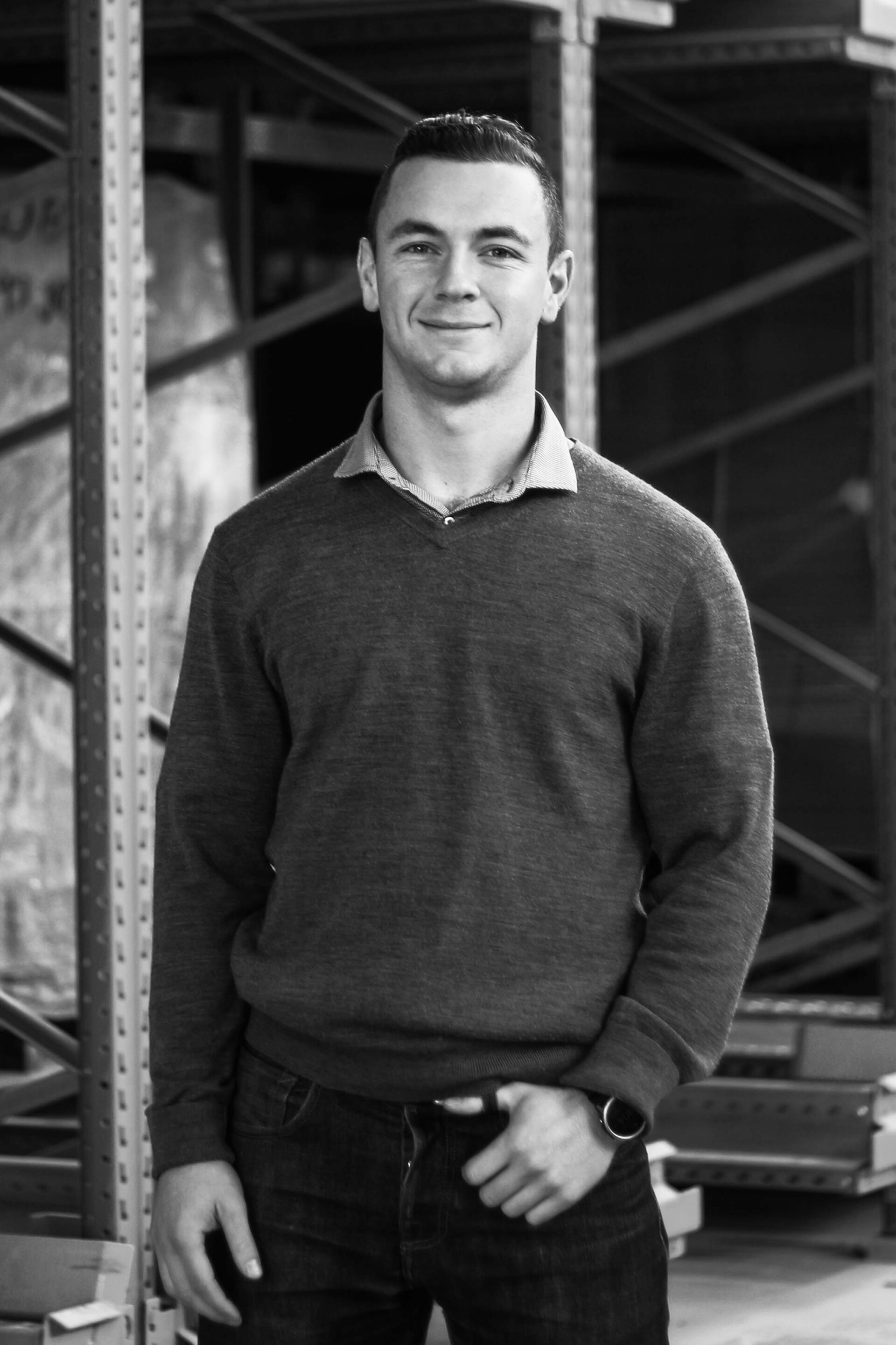 Pre-Production & Automation Manager
Jackson Doak
Armed with a Bachelor of Science degree and PRINCE2 Practitioner certification, Jackson thrives in the open environment at Timberline where his ideas are trusted.
Jackson sparks a culture of innovation and efficiency within his team by urging them to question the why behind every task – because there's always room for improvement. Thriving in high-pressure situations, he firmly believes that no task is insurmountable when tackled with determination. With a strong IT background, Jackson streamlines processes, enhances productivity, and spearheads transformative changes. When he's off the clock, you'll find Jackson on the soccer field.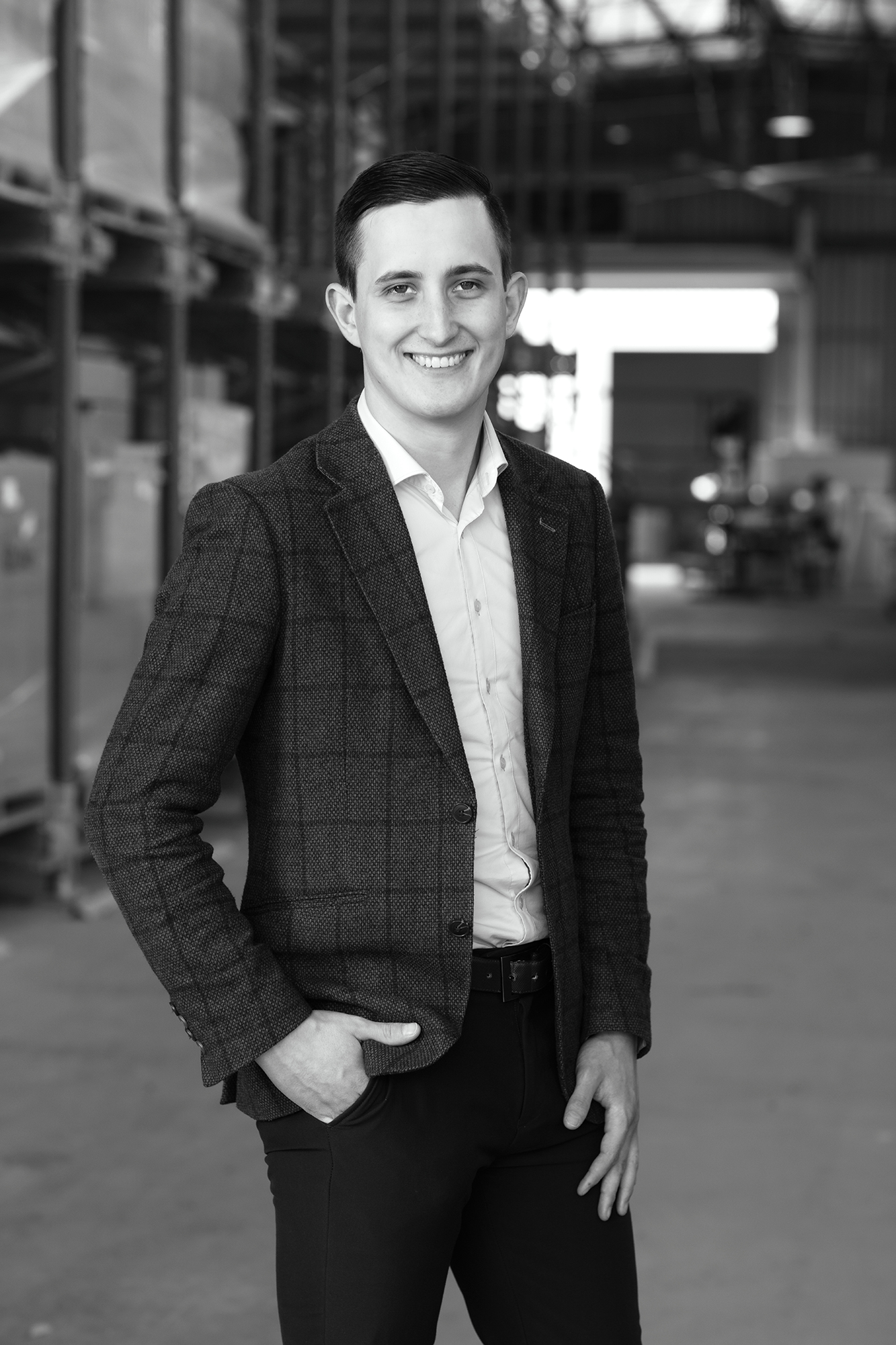 Business Development
Rick Scott
Rick has been on the Timberline team since 2015. He uses his skills to improve systems and processes in the business – helping our staff perform at their best each day.
Known as a curious, hard worker, Rick is always looking for new and creative ways to help the business grow and improve. He loves that his job is about creating opportunities for progress within the business. Rick uses his extensive experience within Timberline to improve systems and processes, so teams can perform at their best. And he's always looking to share his deep knowledge of our products and processes to create better experiences for team members and clients.
Testimonals
Our Clients
"

The product range is amazing. My customers can customise it all to their own desire, and they're always surprised by the wonderful options available at a suitable price. This makes Timberline stand out from the rest. "
Brendan Mcinnes
Harvey Norman, Erina
"

Customer service is always a delight to deal with – no task is too small or too big for them. They come up with solutions to keep our customers happy and every product we receive is of the highest quality. "
Bianca
Eagles, Long Jetty
"

Great quality product. Excellent packaging. Quick production time. And excellent customer service. Pleasant and efficient, nothing is ever a problem. That's Timberline. And it's always a pleasure to work with their friendly team. "
Gaby Noll
Reece, Lewisham
"

Australian-made, creating jobs while making market-leading products. Timberline is the benchmark for all others to attempt to match in this industry. "
Damo
RDD, Newcastle
"

The product is great, but it's really the amazing service we get that makes the Timberline difference. "
Tom Meehan
Just Bathroomware, Drummoyne
"

Timberline's service is simply outstanding ... Though the company has grown rapidly, the high standard of service still remains. Their many variations and combinations allow you to really explore new design concepts – without breaking the budget. I never recommend another bathroom furniture brand to my clients. Because there's just no comparison. "
Bree Elliott
Beaumont Tiles Studio, Fortitude Valley
Careers
Join the team
Timberline is always on the lookout for talented, motivated, hardworking staff to join our teams in the factory, office and administration. We offer all our people upskilling programs, so you can grow and learn on the job. If the Timberline team sounds right for you, contact us, or click below.