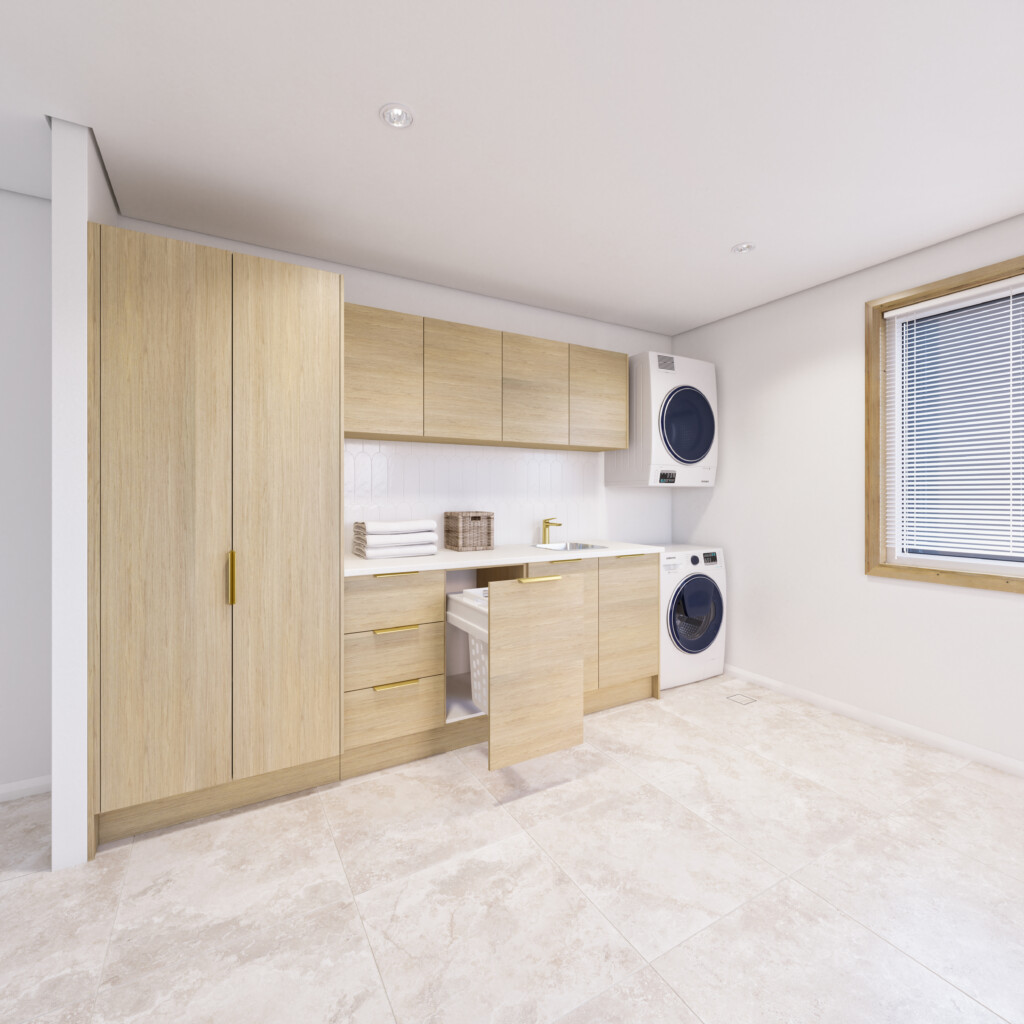 Our Customisable Systems
Whether you need a custom wall-to-wall or just a small laundry, all the answers are right here.
Create all the space you need for your linen and laundry essentials – plus some extra room for the hidden laundry basket. Choose any of these cabinets and mix and match our huge range of colours and handles to make the space fit your look. Get started by downloading the brochure below and start planning your custom laundry today.
Looking for More?
Locally made pieces – so you can trust that you're getting a reliable product from a reliable source.
Fully assembled individual modular cabinets
Doors, drawers, shelves and handles as shown
Cabinet Maker or DIY handyman for installation of cabinets in your laundry
Laundry sink and tap
Plumber for connecting your sink and washing machine
Screws, bolts or plugs for fixing your cabinets to the wall.
Tools required for installation including level, planer, screw gun, drill, drill bits, hole saws, jigsaw, etc