August 2023
Revolutionise Your Laundry Experience
A Deep Dive into our Stylish Laundry Brochure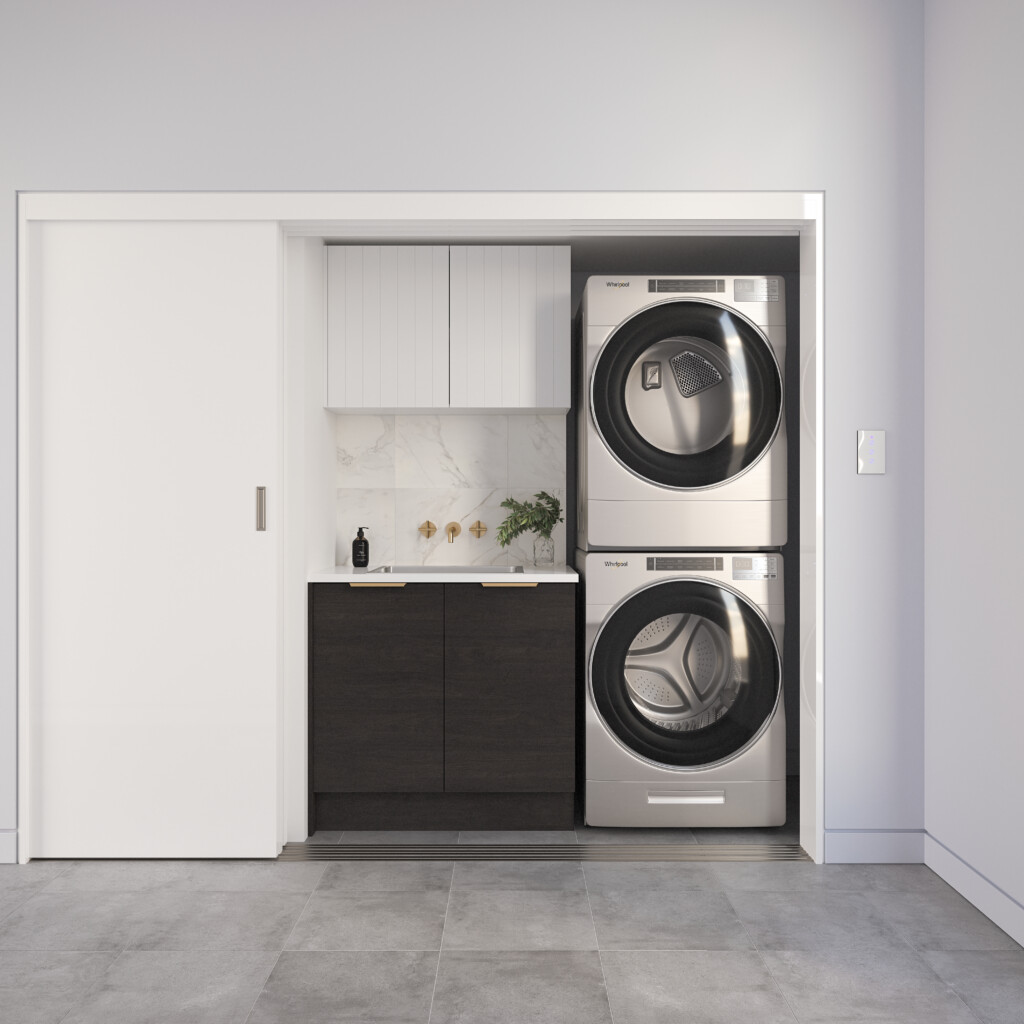 Laundries can often tend to be the overlooked spaces in our homes, tucked away in corners or confined to small closets. However, what if we told you that transforming this mundane chore into a delightful experience is just a beautifully designed laundry away? Today, we're diving into the world of laundry design, exploring how they can elevate your laundry space and make this daily task a more enjoyable affair.
The Power of Aesthetics. In the realm of laundry design, aesthetics play a crucial role in creating an inviting and functional space. Our brochure takes you on a visual journey, showcasing a myriad of design options that go beyond the traditional and mundane. From sleek and modern to charmingly rustic, discover how a well-thought-out design can turn your laundry area into a stylish haven.
Maximising Space Efficiency. A laundry should be more than just a place to wash and dry clothes—it should be a space where functionality meets efficiency. Our brochure introduces innovative storage solutions, space-saving ideas, and smart organization tips to make the most out of even the tiniest laundry spaces. Say goodbye to clutter and hello to a well-organized and efficient laundry routine.
Personalised Touches. A laundry should reflect your personal style and preferences. Our brochure encourages you to infuse your unique personality into the design. Whether it's choosing a colour scheme that resonates with you or adding personalized decor elements, we believe that your laundry space should be an extension of your home, not just a functional necessity.
From aesthetics to functionality, sustainability to personalization, our laundry brochure is your passport to a laundry that goes beyond the ordinary. Say goodbye to the mundane and embrace the extraordinary in every load. Let's redefine the way you do laundry.