June 2023
The benefits of choosing Australian made with Timberline
At Timberline, we take pride in manufacturing 100% Australian Made bathroom furniture of exceptional quality. Choosing Australian made products offers numerous advantages and benefits some of these are highlighted below;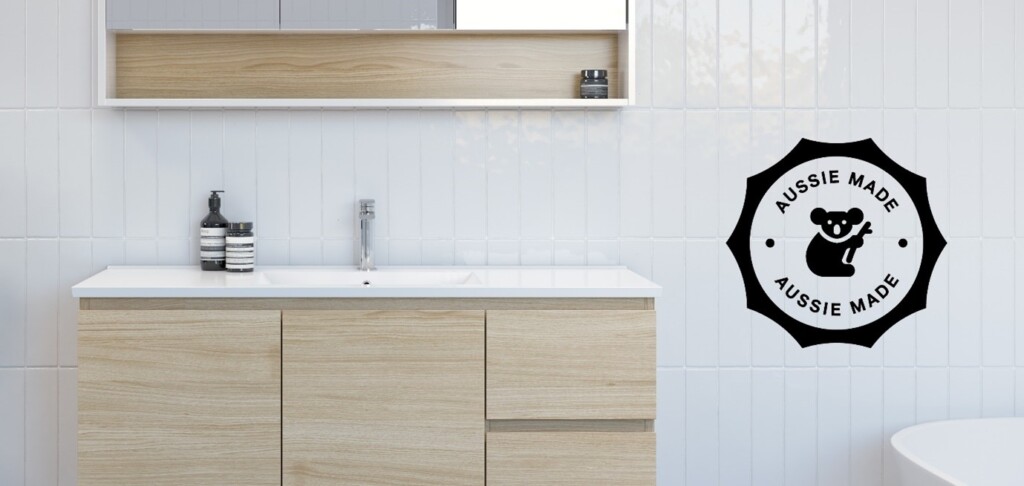 Exceptional Customer Service: As Australian made manufacturers, we have a better understanding of local market conditions, consumer preferences and regulations and can provide more accurate and relevant information in order to answer customer queries and resolve issues promptly thus ensuring a seamless and satisfying journey with us.
Supporting the Australian Economy: You are contributing to the Australian economy when you purchase Timberline's Australian-made cabinets. We also source materials from Australian supplies such as Laminex, Polytec, and Duroclass.
Superior Quality and Craftsmanship: Our cabinets are made in our on-site factory ensuring excellent quality control processes that meet the highest Australian standards.
Job Creation and Retention: By purchasing our cabinets you are playing a vital role in supporting employment opportunities for our fellow Australians
Sustainability: Choosing an Australian-made product reduces the distance goods need to travel to reach consumers. By supporting local production, you are minimising the carbon footprint associated with transportation and playing your part in contributing to a greener and more sustainable future.